Descripción
El POLYKEN 980 es un sistema multicapa utilizado para la protección de tuberías subterráneas de acero.
La capa anticorrosiva POLYKEN 980 está diseñada para garantizar una alta adherencia a la superficie imprimada con
Excelentes características de conformabilidad. La capa de protección mecánica POLYKEN 955, logra un completo
se adhiere a la capa interna POLYKEN 980, lo que proporciona una manipulación máxima y una protección en servicio para el recubrimiento
sistema.
También producimos cinta adhesiva de aislamiento, cinta de envoltura viscoelástica, cinta de butilo, cinta bituminosa.
-Resistant to soil stress

- Excellent adhesion to pipe and self

-Low cathodic protection

-Long-term in-ground performance

- Serve for low-high temperatures

- Cold applied

-Uniform coating thickness

-Compatible with all pipe diameters and generic plant

coating systems

-Qualified ASTM D1000,AWWA C 214,EN 12068 standards
Respaldo : Mezcla especial de polietileno estabilizado.
Adhesivo : caucho butílico y resinas promotoras de adhesión.
Espesor total de la cinta en mils: 15 mil (0.381 mm), 20 mil (0.508 mm), 25 mil (0.635 mm), 30 mil (0.762 mm)
Ancho de la cinta en pulgadas: 2 "(50 mm), 4" (100 mm), 6 "(150 mm), 9" (228 mm), 12 "(305 mm) 18" (457 mm)
Longitud del rollo de cinta en pies: 100 pies (30 M), 200 pies (61 M), 400 pies (122 M), 600 pies (183 M), 800 pies (244 M)
Propiedades
Product Properties

Test method

Typical Value

POLYKEN980-15

POLYKEN980-20

POLYKEN980-25

POLYKEN980-30

Total Thickness

15mil(0.381mm)

20mil(0.508mm)

25mil(0.635mm)

30mil(0.762mm)

Backing of PE film

9 mils(0.229 mm)

12mil(0.305mm)

13mil(0.330mm)

10mil(0.254mm)

Butyl Rubber Adhesive

6 mils(0.152 mm)

8mil(0.203mm)

12mil(0.305mm)

20mil(0.508mm)

Tensile Strength

ASTM D1000

40 N/cm

55 N/cm

62 N/cm

70 N/cm

Elongation

ASTM D1000

300%

330%

350%

400%

Peel Adhesion to Primed Steel

ASTM D1000

24.5 N/cm

25 N/cm

26.5 N/cm

30 N/cm

Water Vapor Transmission Rate

ASTM E 96

0.10g/m2

0.10g/m2

0.09g/m2

0.08g/m2

Water absorption after 1 day,At+23℃

ASTM D570

0.10%

0.10%

0. 08%

0. 06%

Volume Resistivity

ASTM D 257

2.0 x 1015 ohm.cm

2.5 x 1015 ohm.cm

2.5 x 1015 ohm.cm

2.5 x 1015 ohm.cm

Dielectric Strength

ASTM D149

30 kV

35 kV

42kv

43kv
Imagen de producción de Polyken980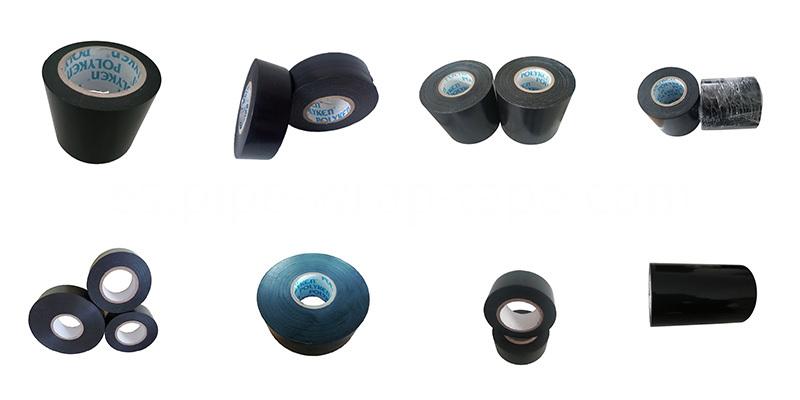 Otras recomendaciones de productos
El forro de PE envuelve el encogimiento del calor de la cinta del polvo, cinta tejida fibra de los PP, cinta del betún del PE aplicado en frío, doble
cinta lateral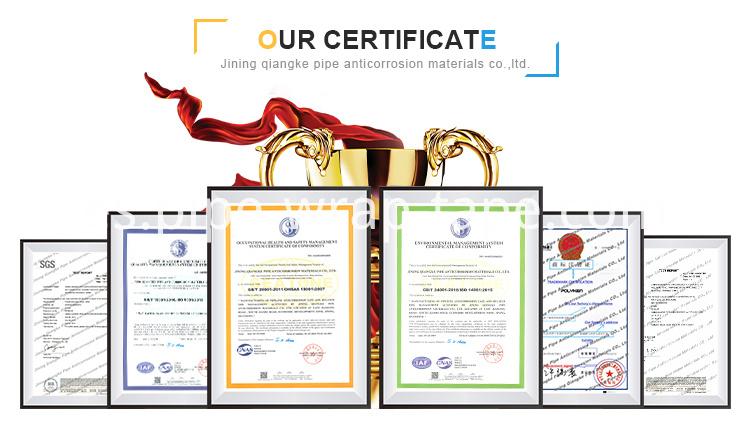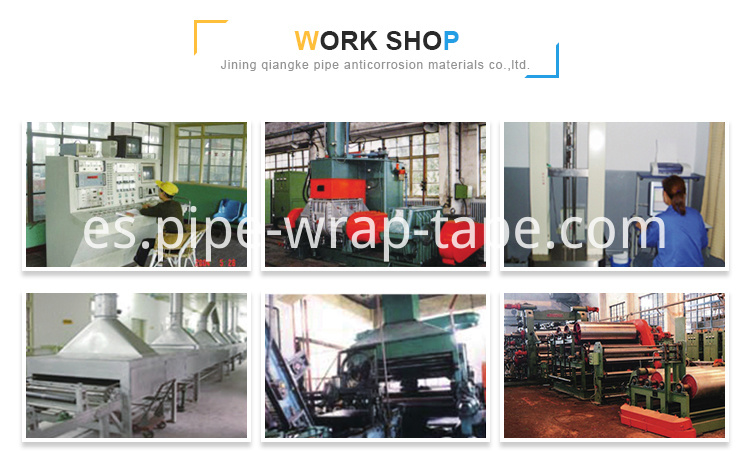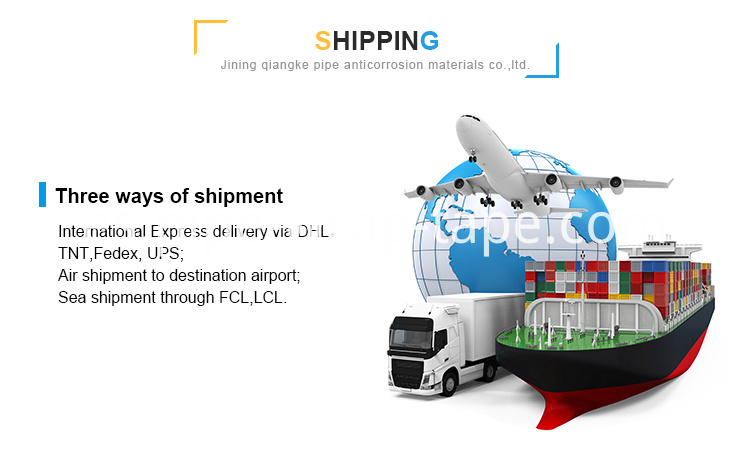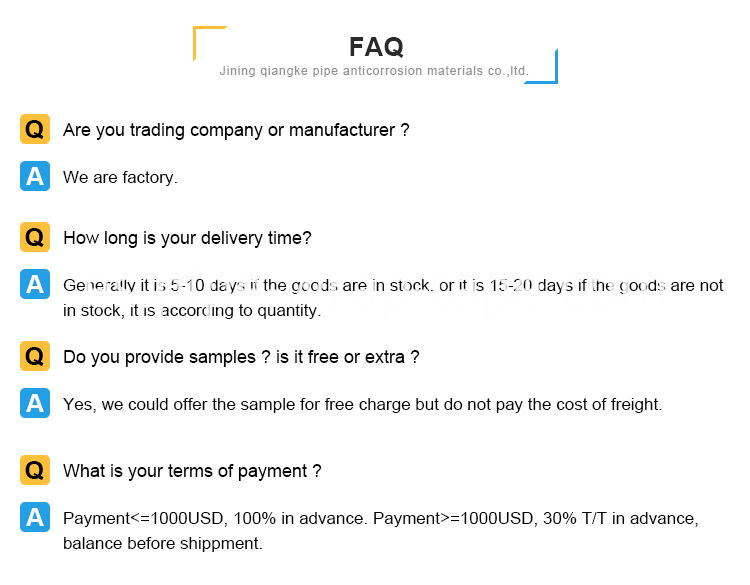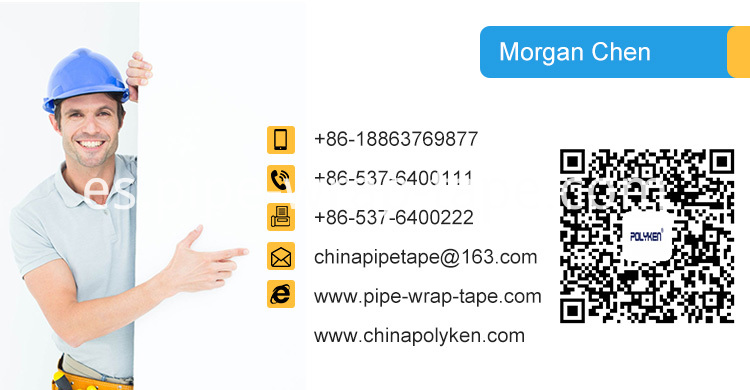 Grupos de Producto : Sistema de revestimiento de tuberías Polyken > Polyken 980 (envoltura interna)